Build 003
initial installation in my studio
This project is a tool for tactile installations. Conceived as a modular sculpture system, Go Figure is able to adapt to any space. It operates primarily as a dimensional drawing device (an easy-to-build system of wood and custom metal brackets that a person or group can use to draw in space). This work is my way of using the varied processes I'm drawn to and influenced by to build spaces and objects that play with motifs—from domestic space to construction site—intertwining historically gendered materials, luxury and lowbrow items, to confuse and question our established associations. With its DIY nature and the transparency of its construction, this piece is an invitation. Its bones are a tool for collaboration (as seen in the video below).
The challenge of making physical work within the space available in New York City and an interest in the idea of a democratic form, led this project to be as malleable as possible. Although the aesthetics call on commercially produced goods, the contents were all hand made. From the wood braces—laminated, shaped, painted and waxed—to the quilted tarps, hand-printed silk textiles, and varied panels. The work is not meant to be reproduced—it's meant to grow. It's still very much in progress and will continue to evolve.

My thesis presentation is below, along with an extended look at the collaborative building process.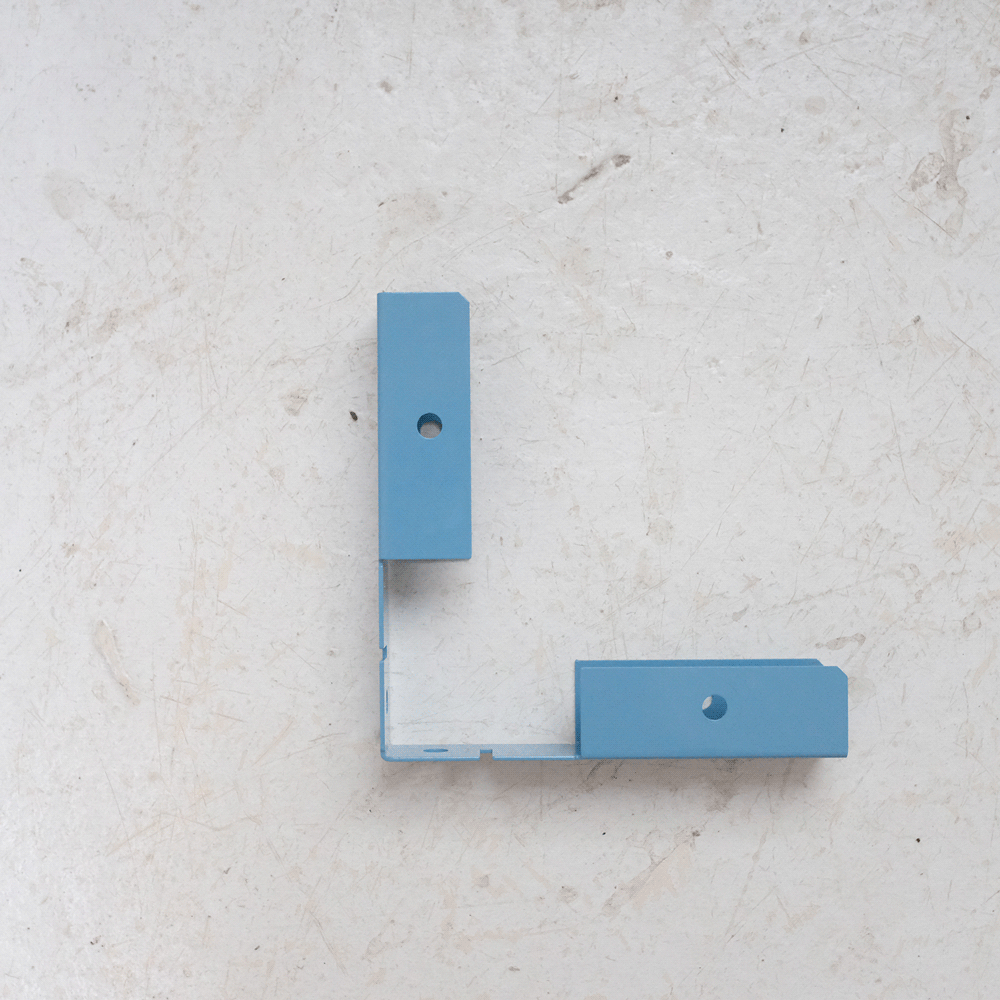 Three custom powder-coated steel brackets, in multiple formations

Fusion 360 model of the brackets
Cart build 001
Build 001 (top right)
Cart build 002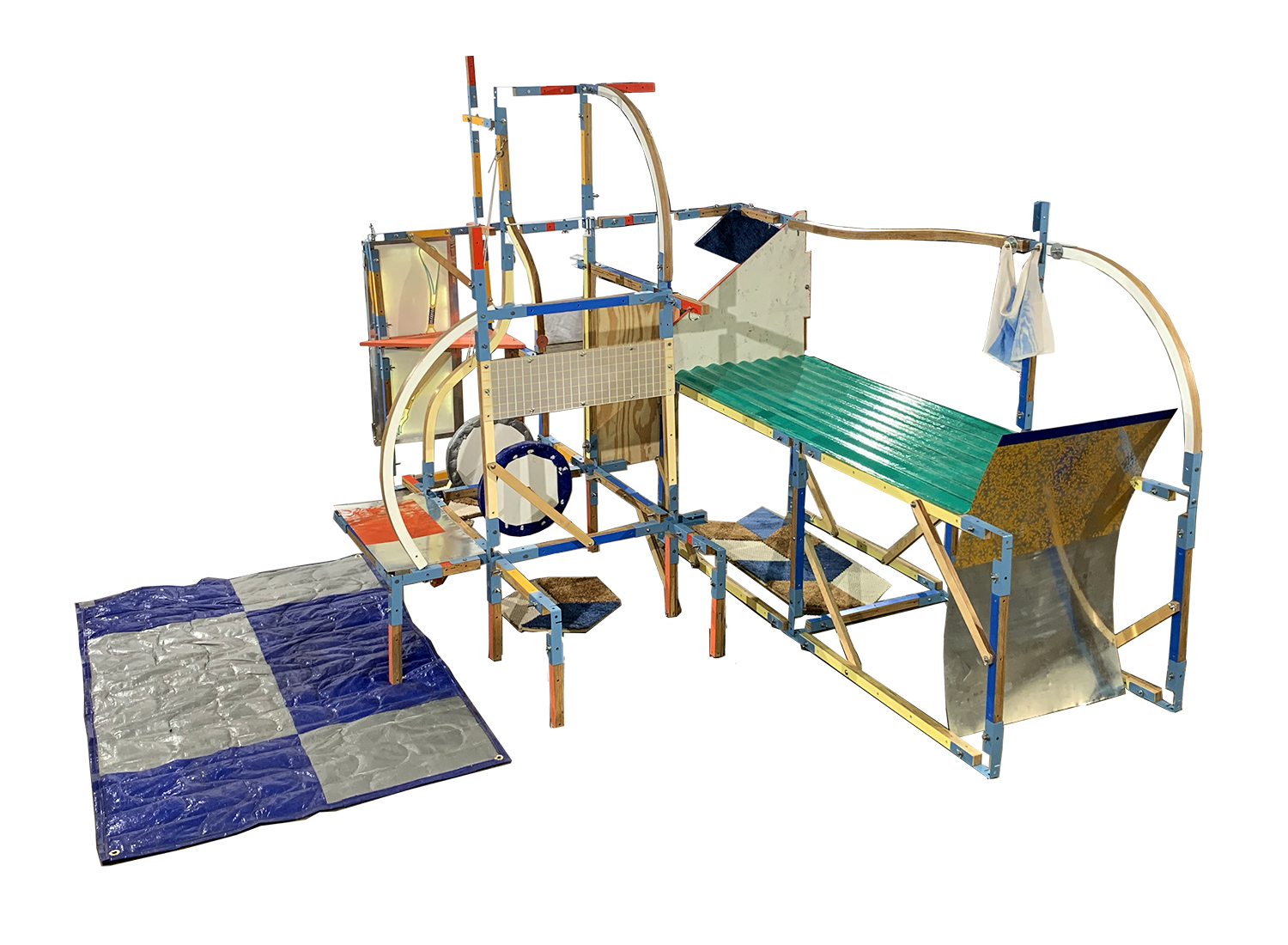 Loose Cannon - 001
This project is the first of an experimental press, focusing on editions in which the recipient is an active collaborator in the final piece. It's an installation you build, share, and can fit in your pocket. The first edition is a sampling of patterns, pieces of collage, gestures, and forms that I developed, then
risographed
and
laser cut
on multi-colored stock.
With this first edition I was interested in the open-ended nature of the idea and just wanted to see what the results might be. I'm excited to work with and publish other artists' work for upcoming editions.
Loose Cannon - 001
contents
Loose Cannon Installation - 001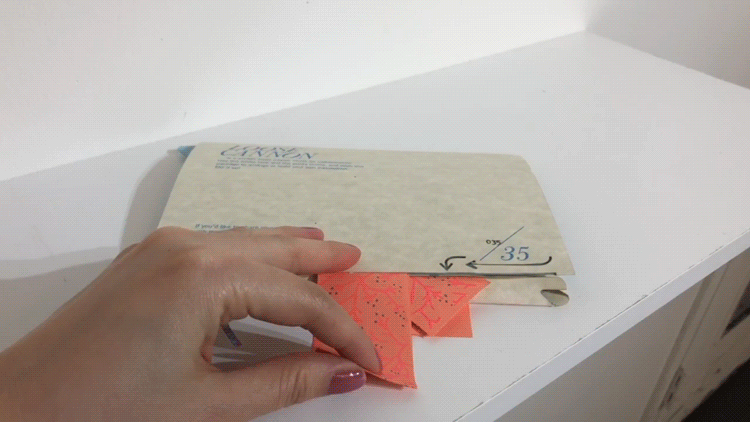 Pop up build by
Yawen Erin Huang
Plumb Line
Fiberglass reinforced plastic, OSB plywood,
rubberized rope over steel armature, 2 led camp lights
Crumple Zone, a name that refers to the area on a car designed specifically for collisions. This body of work saw my studio as a site for experimentation and had me move out of a mainly two-dimensional practice. The resulting work came out of throwing my immmediate influences up against each other.

Rumble Strips
48" x 27"
Fiberglass Reinforced Plastic, OSB plywood, Jcloth, Oil on cardboard,
Enamel on vacuum formed plastic, in aluminum light-box
Crumple Zone
Installation view and details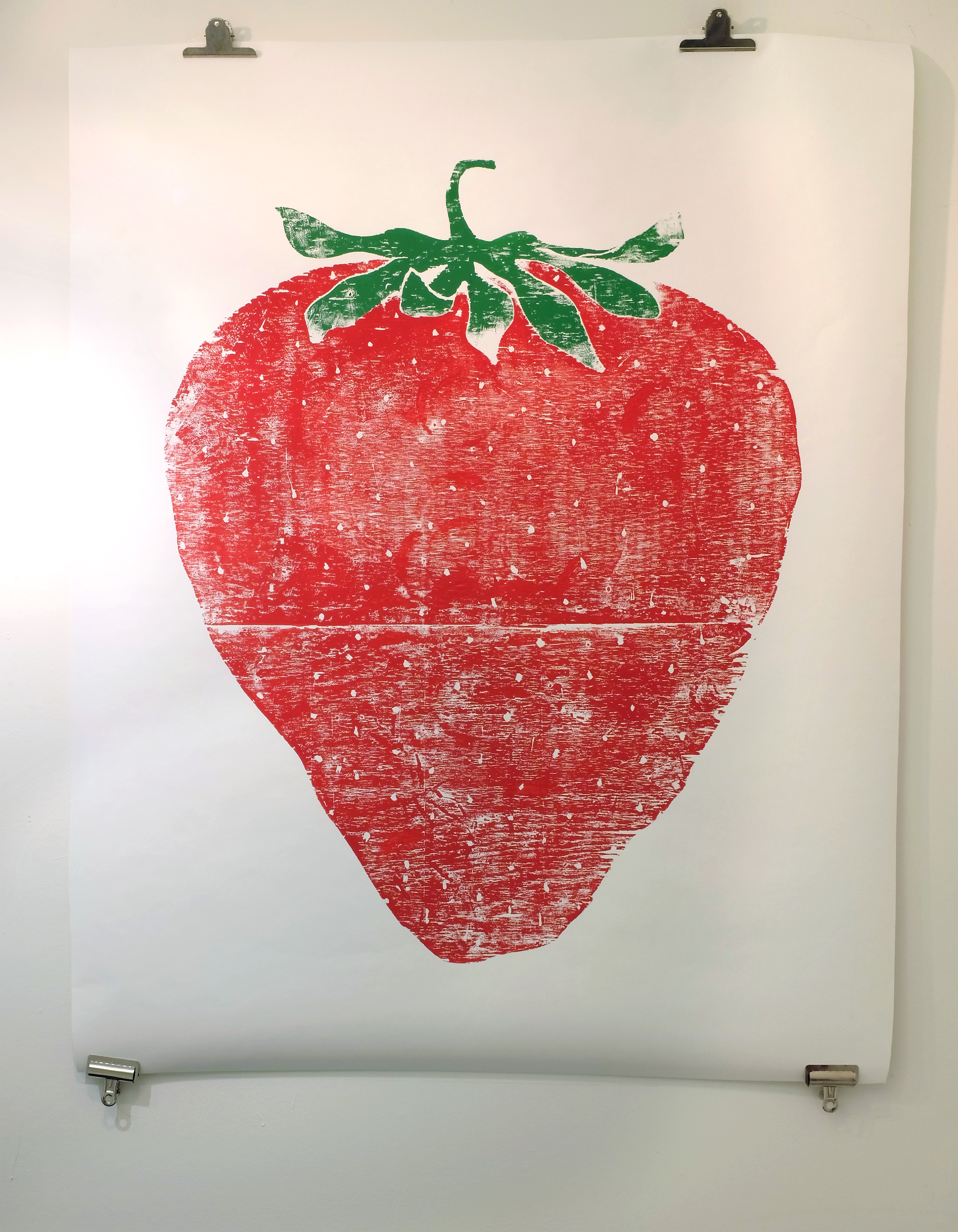 Sign of Good Cheesecake
9" x 12"
Watercolor on paper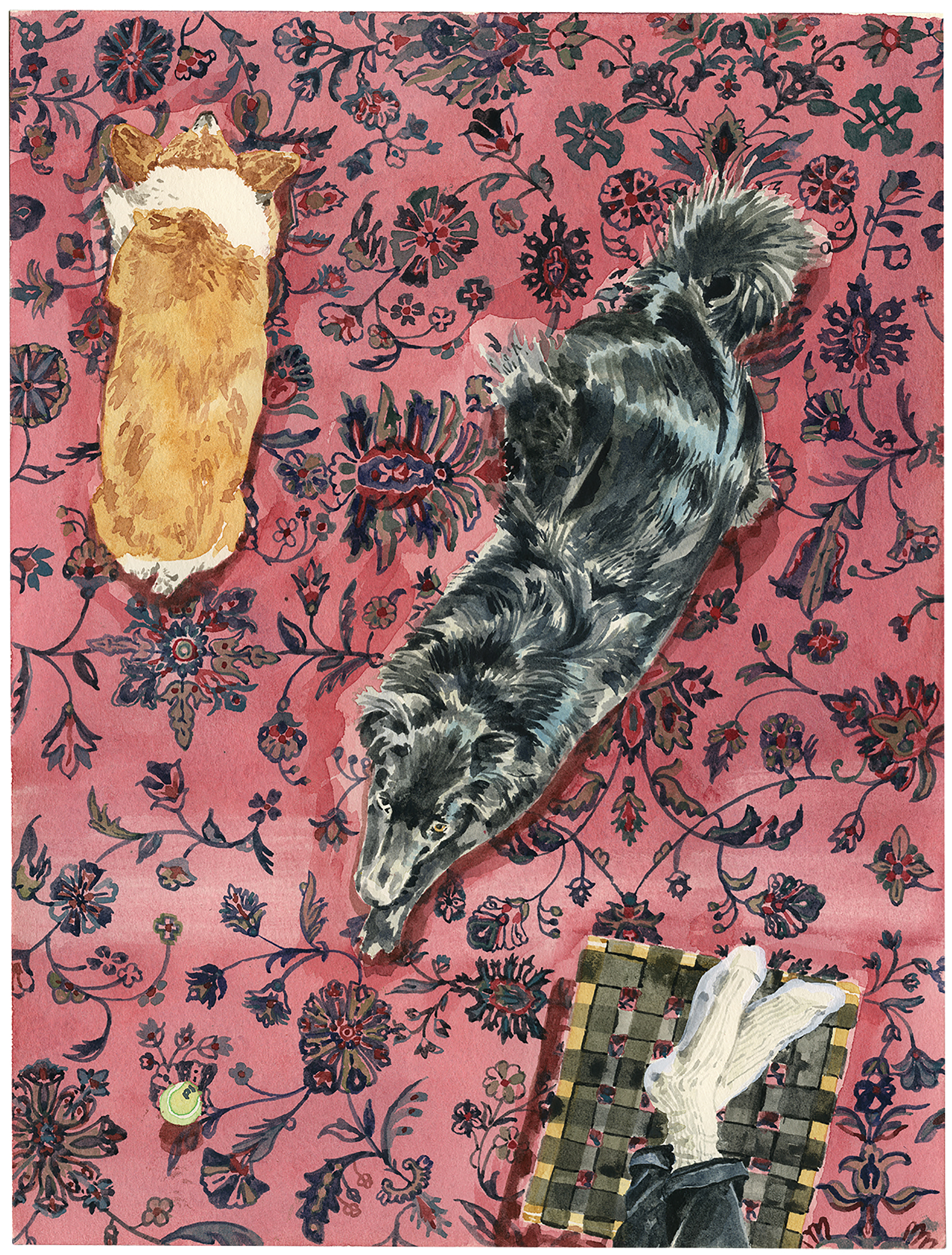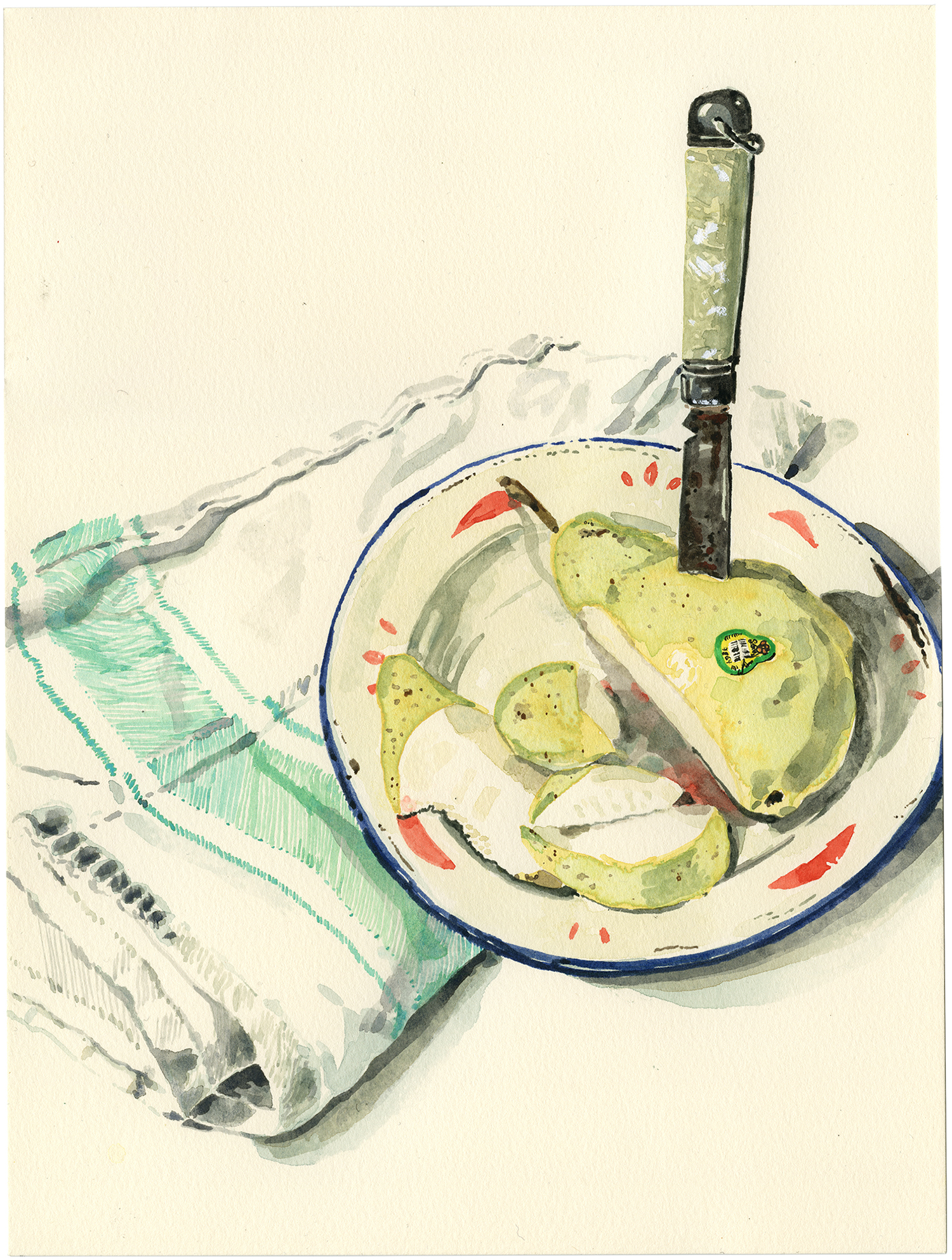 Tom and Soda
12" x 9"
Watercolor on paper

Blinds Cinched Too High on One Side
6" x 9"
Watercolor on paper

Loft Lamp
12" x 9"
Watercolor on paper

Salon Wall
9" x 9.75"
Watercolor on paper

Summer Snack
12" x 9"
Watercolor on paper

Maine
6" x 9"
Watercolor on paper

Fort Defiance
12" x 9"
Watercolor on paper

Kings County
9" x 6"
Watercolor on paper

Stuck Pear on a Tin Plate
12" x 9"
Watercolor on paper

Louis' Lands End
9.75" x 9"
Watercolor on paper

Starline Social Club
10" x 14"
Watercolor on paper

Summer Snack no. 2
12" x 9"
Watercolor on paper

Good Lookin Pair
9" x 12"
Watercolor on paper

The Loft
9" x 12"
Watercolor on paper

Robert's Chair
9" x 6"
Watercolor on paper

Chair With Blanket
6"X9"
Watercolor on paper

Bathroom
7" x 9.25"
Watercolor on paper

Shelter Island Porch
12" x 17"
Watercolor on paper

These abstracted landscapes came from experiments with my own process.
The forms throw shadows depending on the time of day, that make for a fluctuating, active installation.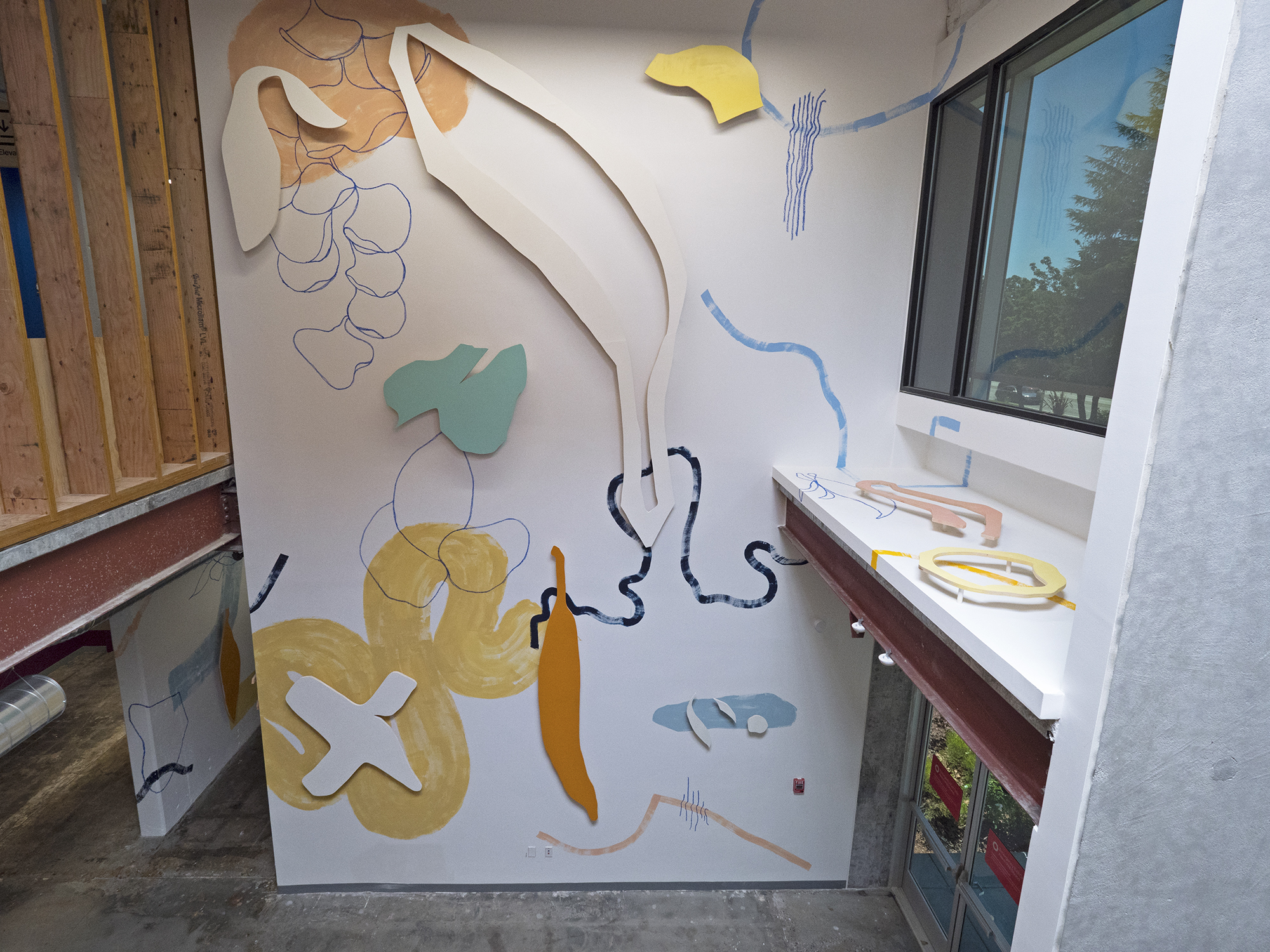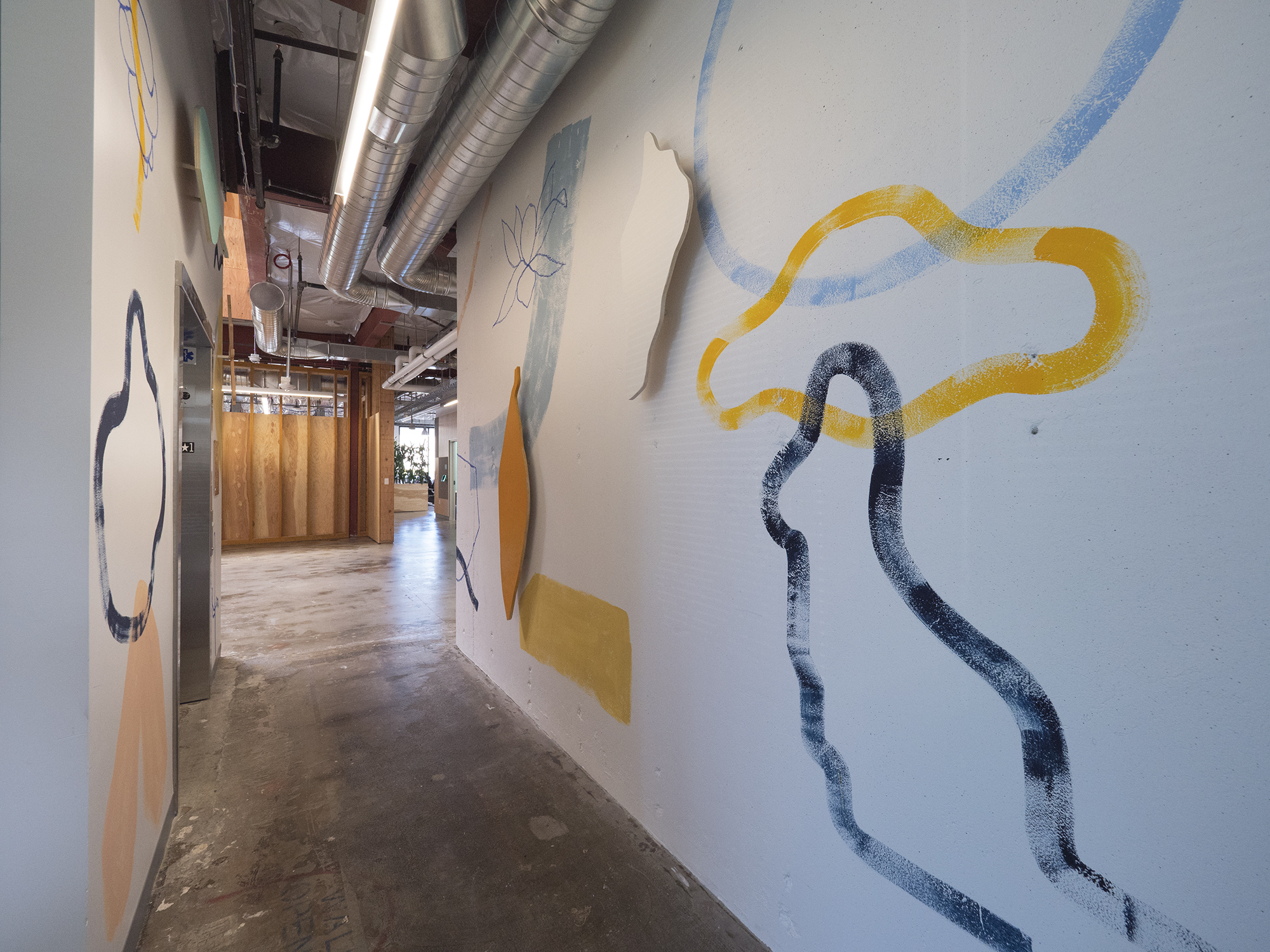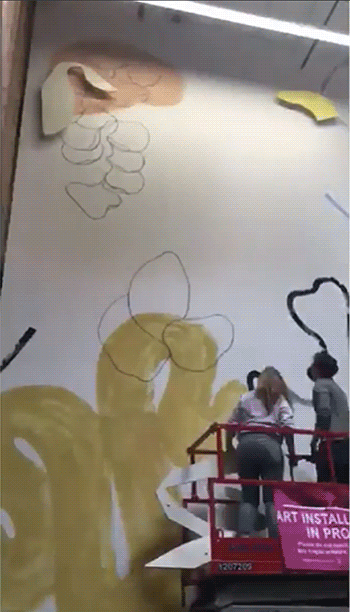 Install with help from
Kristin Farr